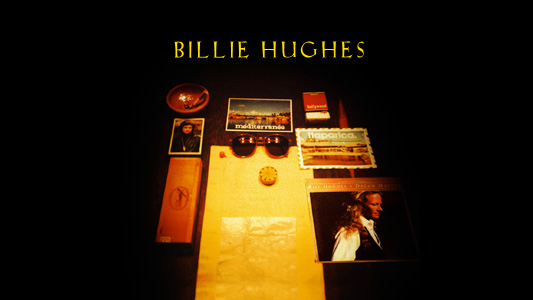 News      Awards      Bio     Songs     Now Playing     Lyrics     Discography     Gallery     Film/Video     TV    Print     Store
#1 International Single of the Year
in Japan
Including Emmy Nominated Songs
Dreamlove
Welcome To The Edge
and other love themes & songs from
Another World, Santa Barbara and
The Guiding Light.
Army Archerd
Just For Variety
GOOD MORNING:
"Walking On The Chinese Wall," the song written by Roxanne Seeman and Billie Hughes, will be the finale song for Saturday night's Wall of Hope all-star concert benefit at the Great Wall of China northern gate outside Beijing. Philip Bailey's music video of the tune will also play during the show. Bailey recorded the song in 1985 …
We are happy to announce that
Billie Hughes Live is currently be featured on the iTunes Music Store Austraila. We invite everyone to view the feature and enjoy this wonderful album.
Billie Hughes' Welcome To The Edge Album
is also now available at CD Baby.com
DVD Release April 6, 2004
Little Monsters
"I Wanna Yell" sung by Billie Hughes
I Wanna Yell(mp3)
Starring Fred Savage and Howie Mandel
Directed by Richard Greenberg
Written by Terry Rossio and Ted Elliott
(Writers of Shrek, Pirates of the Caribbean)
Epic/Sony Japan re-releases
Billie Hughes' Dream Master
FujiTV Japan summer 2004 DVD releases
Mou Daremo Aisenai
with Welcome To The Edge by Billie Hughes
Ai To Lu Namae Nomo To Ni
with Dreamlove by Billie Hughes